Work in Cosmetics Sales Companies
Cosmetics sales companies operate in major shopping centers all over the United States selling high quality cosmetics in which customers expect knowledgeable and presentable staff.
Work in cosmetics sales companies is pretty hard but may be very well-paid if you are good at sales. It may seem to be an easy work but not every person can do this job properly and be real good at it, so careful and thorough selection of candidates is provided, the right people for this job must have Strong English skills, be outgoing and dynamic, have assertive personality. Must like to interact with customers and have the ability to be persuasive in a selling situation. The right employees should simply love the sales work. And if you feel you meet the above requirements, then you are potentially could be good doing this job and make real good money.
Here are the regular 'Cosmetics Sales Companies' job requirements/duties/conditions of work:
When students arrive they receive 70 hours of training. Students will be trained during this time period. Training usually lasts 2 weeks. During the he training period the employees are getting paid at the regular rate of $7.00 - 7.25/hour. At the end of training your sales performance will be evaluated.
Normal trading hours are between 10 am to 10 pm, Sunday 10:00am to 19:00 pm.
One day off a week (not on Saturday).
There is no eating and drinking at kiosks, please do so away from kiosks on your breaks. Drinks and food must be stored away from visible sight and are not to be found lying around on kiosks.
There is no yelling, or loud speaking allowed in the shopping malls, especially in foreign languages.
Well behaved and mannered towards all customers, other employees and mall managers.
Absolutely at no time may you attack or follow customers through the mall, or approach them aggressively, especially outside the kiosk area.
If a mall employee including security or manager, approaches you be polite and courteous and refer the problem directly to your manager.
Never leave the kiosk unattended.
Estimated Average Hours per Week: 48-70.
Customers are always right, be polite at all times. If there is a problem refer them and the problem directly to your manager. Do not argue with or be rude.
Tardiness and closing early are strictly not allowed by mall policy and our company will be fined, therefore you will be responsible to pay for any fines if tardiness or closing early occurs.
In the beginning and ending of each day you are responsible to count all stock on kiosk and ensure kiosk is clean and presentable for the next day.
If there is stock missing you will be responsible to pay for any missing stock.
Every Sunday if you work this shift, you are expected to clean the kiosk including removing all inventory and dusting, to a well presented and clean manner.
Every day general dusting and cleaning duties are expected to keep the up keep and appearance of the kiosk.
You are responsible to fill in each day the 'closing page' to report any items needed for the kiosk.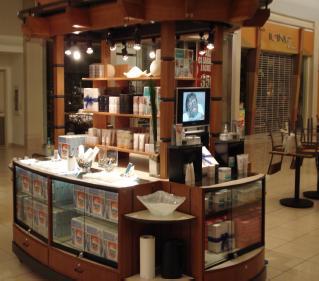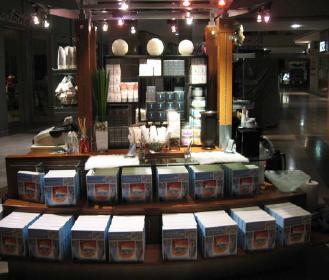 Wage is normally $7.00 - 7.25/hour, if more than 40 hours sometimes companies pay the overtime of $10.88/hour or Commission (the higher of the two), sometimes the hours worked over 40 hours/week are calculated at the regular rate. But if you are good selling cosmetics, it always better to get paid on commission that get the hourly wage, you make more money then.
Commissions structure:
0$ - 399$/day - 20%
400$ - 999$/day - 25% (on everything)
1000$ - and up/day - 30% (on everything)
In case of not meeting the minimum wage by commission in one week – the different will be paid by the company.
The minimum wage and commissions will be calculated and compared once every week and will be paid every 2 weeks (the higher of the two).
For example:
Day 1 (11 h): 350$ in sales = 70$
Day 2 (11 h): 800$ in sales = 215$
Day 3 (11 h): 700$ in sales = 175$
Day 4 (7 h): 250$ in sales = 50$
4 days total by commission: you get 510$ - into your pocket
Minimum wage for 40 hours/week (without over-time) would be: 280$ (7.00 per hour). - In that case the employee will get pay total of 510$ for these 4work days. (so you get additional $230 Total more working on commission than if you got paid per hour (weekly minimum wage))
* Any money earned will be received after all deductions required by tax laws.
Usually 'Cosmetics Sales Companies' pay bonuses: employees will be encouraged to sell more by winning prizes and bonuses.
Second Jobs are not typically necessary, with many hours available at primary job.
Housing information:
Type of Housing: Apartments.
Estimated students per room: 2.
4 students per apartment.
Estimated Weekly Housing Cost: $100 - 110 (include utilities).
Housing Deposit of $100 required.
Housing Distance to Work: Varies (10 minutes at most).
Transportation to Work: Car, students will be provided with a vehicle. See Vehicle Information below.
Meals are not provided.
Cooking facilities are available in the housing; housing is at walking distance to supermarket.
Basic supplies like linens/towels are not provided.
Other housing features that are offered: Microwave, telephone, television, internet access, laundry access, exercise facilities, kitchen supplies.
Public Transportation is always available in all locations (bus and taxi services).
Students are always met/picked up at the Airport, Bus Station or Train Station.
Things to do in your area: All locations have a blend of cultural activities including beaches, visiting museums, theaters, cinema and shopping. All are within a short travel to outdoor activities.

House Requirements:
You are expected to respect and be responsible for the use of housing and its share with other employees.
Quiet times are expected after 9 pm.
Any damage to the house from yourself you will be held responsible for either financially or to fix it yourself.
You are responsible to keep the house tidy and clean and to clean after yourself including dishes, laundry and other daily uses. This responsibility is no one else's' except yours.
There will be a house manager appointed you are expected to listen to him/her.
Each person is responsible for the safe keeping of house keys; if a key is lost you are responsible to replace it.
Car Requirements:
The use of company cars are usually provided as a bonus and part of your employment with our company - most companies do not provide this service. This is a privilege and a bonus however there are responsibilities' for using any of the company cars.
The cars are expected to be clean at all times with no personal items left in the car to respect other users.
If there are any problems with the car it should be reported immediately to your house manager.
Any damaged (other than damage out of your control) incurred to the car you will be held responsible for to pay or fix.
All traffic fines incurred while your driving you be held responsible for and it will be deducted directly from your salary.
You are responsible as the driver to provide your own fuel requirements for the use of the car to and from work - this cost is not provided by companies (not more than 10$ each/week).
Public transport is very accessible to most malls and if no car is available you are expected to be familiar with the public transport system and provide transportation to yourself.